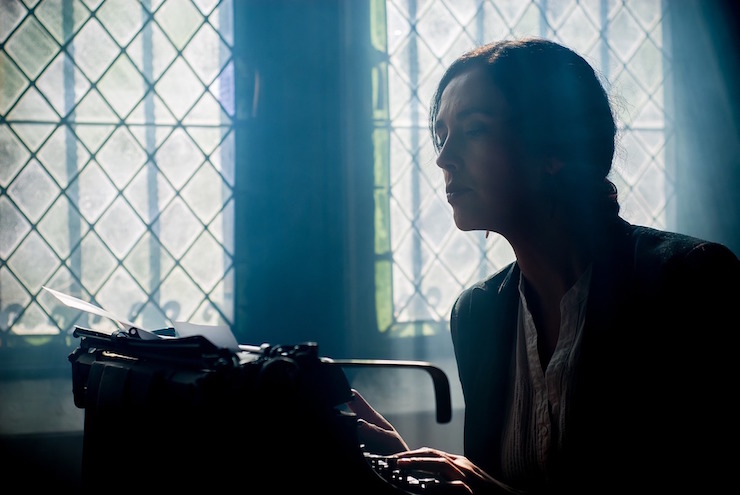 Just Add Hustle can be found on RSS, iTunes and Stitcher.
Get Your Free PDF Guide From This Episode:
A few short years ago, Chris Fox hit rock bottom.
He was broke, overweight and depressed. He was single and lonely. He was trapped in a job he hated … until that job let him go. At 34 years old, he felt like he'd done nothing with his life.
But today, Chris is living a very different kind of life.
Today Chris is a successful, full-time writer with almost 30 published books to his name. He lives in a beautiful home in northern California. And he even married the girl of his dreams!
So how did Chris go from rock bottom to the top of the world? Simple:
Chris Fox HUSTLED — often grinding it out 100 hours a week — to turn his dream of a better life into his day-to-day reality. Was it easy? Not at all.
Hustle only happens when you feel like you really, really need to make something happen.
Click To Tweet
But what's exciting is that anyone willing to hustle the way Chris hustles has the power to completely transform their life.
And in this episode of Just Add Hustle, Chris Fox shows you how he transformed his life through hard work and hustle. And Chris also walks you through the writing system he uses to regularly crank out 3,600 to 5,000+ words per hour.
If you're looking for inspiration and practical advice for increasing your productivity as a writer, then this is the episode for you!
In this episode you'll discover:
How Chris Fox went from broke, overweight and depressed to successful, full-time writer…
The belief change Chris used to transform his life …
The writing system Chris uses to regularly crank out 3,600 to 5,000+ words per hour (imagine writing that many words in a single sitting!) …
How to make time for your writing even when you feel like you don't have a minute to spare …
Resources mentioned on the show:
Chris Fox Writes — Chris's blog has lots of training and resources for writers (including a free copy of his outstanding book 5,000 Words Per Hour)
Thank you for listening!
What a great episode!
Thank you for taking the time to listen. And thank you to Chris Fox for stopping by the show to share his inspiring story.
I don't know about you, but talking with Chris has got me even more fired up to grow my writing business.
I'm ready to HUSTLE to see just how far I can take my writing business.
If you were inspired by this episode, and you think it will inspire others, please click one of the social icons on this page to SHARE it.
And you can also subscribe to Just Add Hustle by clicking one of the links below:
Get Your Free PDF Guide From This Episode: