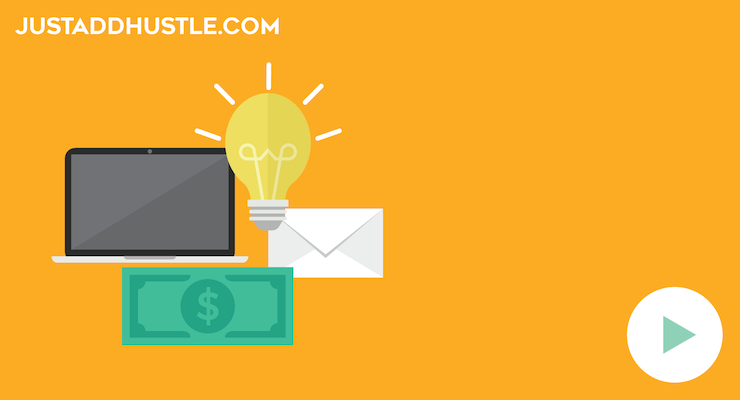 Just Add Hustle can be found on both iTunes and Stitcher.
This Week's Show:
Would you like to make a good living writing about topics you love?
Then grab a pencil and pad of paper and pay close attention to this episode of Just Add Hustle.
Because as you listen you'll discover a little known online business model that could be just the thing you need to finally transition into becoming a full-time writer.
It's not blogging. Or email marketing. Or writing Kindle books.
It's something you probably haven't heard of … yet.
It's called an Inbox Magazine.
And, today, you're going to learn the secrets of starting your own Inbox Magazine from the woman who pioneered this business model.
Her name is MaryEllen Tribby.
And when you hear what she's accomplished with Inbox Magazines (for example, growing one of the world's biggest financial publishers from $12 million to $67 million in sales in 12 months — and that's just for starters!), I think you'll be as excited as I am about this opportunity.
So if you're ready to jump in and take action, go ahead and hit the "Play" button below now and let's get ready to hustle!
In this episode, you'll discover how to create an inbox magazine:
How MaryEllen transferred what she learned working for traditional publishers like Forbes and Crain's New York Business into a fun and wildly profitable online publishing model …
The fastest and easiest way to monetize your Inbox Magazine (this strategy is perfect if you don't currently have your own offer to sell) …
How to QUICKLY build a community of eager readers even if your subscriber list is small or non-existent today (I'm definitely going to use this strategy at Just Add Hustle — it's awesome!) …
The EXACT format for a successful Inbox Magazine — MaryEllen breaks down the five elements you must include in your Inbox Magazine, how long each one should be and the role each one plays in your success …
Resources mentioned on the show:
The Ultimate Success Code — MaryEllen's FREE gift to our community that dives even deeper into how to create your own Inbox Magazine
MaryEllenTribby.com — MaryEllen's personal site where you can sign up to join The CEO's Edge inbox magazine
Early To Rise — Every wealth-minded writer should bookmark this site
Thank you for listening!
BOOM!
Another great episode of Just Add Hustle on the books.
Thank you so much for listening, and another BIG thanks to MaryEllen Tribby for taking time out to share her insight and advice with our community.
If you enjoyed today's episode would you do me an important favor?
Please take 30 seconds to GO HERE and leave us an honest rating and review on iTunes.
I'd really appreciate it!
And don't forget to subscribe to Just Add Hustle if you haven't already using one of these links: