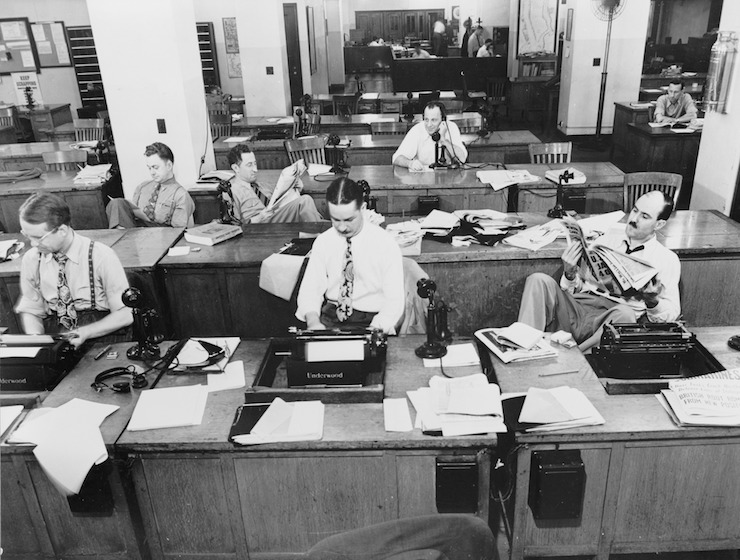 Just Add Hustle can be found on both iTunes and Stitcher.
This week's show:
How do you become a freelance copywriter?
Or, if you're already a freelance copywriter how do you work with better clients, earn more money, stay on top of deadlines and build a healthy, profitable business?
These are some of the topics Kate Toon and Belinda Weaver chat about in this episode of Just Add Hustle.
Kate and Belinda co-host the excellent Hot Copy Podcast — a podcast for copywriters about copywriting.
They're also both working freelance copywriters. So the advice they share isn't a bunch of eggheaded theory. It's boots-on-the-ground experience you can use to start or grow your own copywriting biz.
Don't compare the start of your journey as a copywriter with the end of someone else's.
Click To Tweet
If you're ready to take another step forward in your journey as a freelance copywriter, then you'll dig today's episode:
In this episode you'll learn:
How Kate and Belinda built a network of clients when they were first starting out as freelance copywriters …
Why referrals are Belinda's preferred marketing method …
Kate and Belinda's #1 tip for becoming a freelance copywriter …
Kate's 2nd favorite flavor of jam — and why it helps her work with ideal clients …
Resources:
KateToon.com — Kate's site is chockablock with tips for succeeding as a copywriter
Thank you for listening!
And the little-podcast-that-could chugs along to Episode 15.
Thank you for lending your ears to today's episode. And another hearty "THANKS!" to Kate Toon and Belinda Weaver for stopping by the show.
Are you a working copywriter? Or are you trying to get a freelance copywriting biz off the ground? Share you story in the comments section below.
If you enjoyed this episode would you please share it by tapping or clicking one of the social icons at the bottom of the page? Thanks!
And if you have 2 minutes to spare please leave us an honest rating and review on iTunes.
Your rating and review is one of the best ways to help me get Just Add Hustle to a larger audience of writers. I'd really appreciate your help.
See you next time!